How Role-Based Access Controls in BytePhase?
Log into the BytePhase portal to grant permissions to an employee. Navigate to the Employees tab and select the desired employee's name according to his role. Click on Profile after selecting the employee's name to configure their permissions.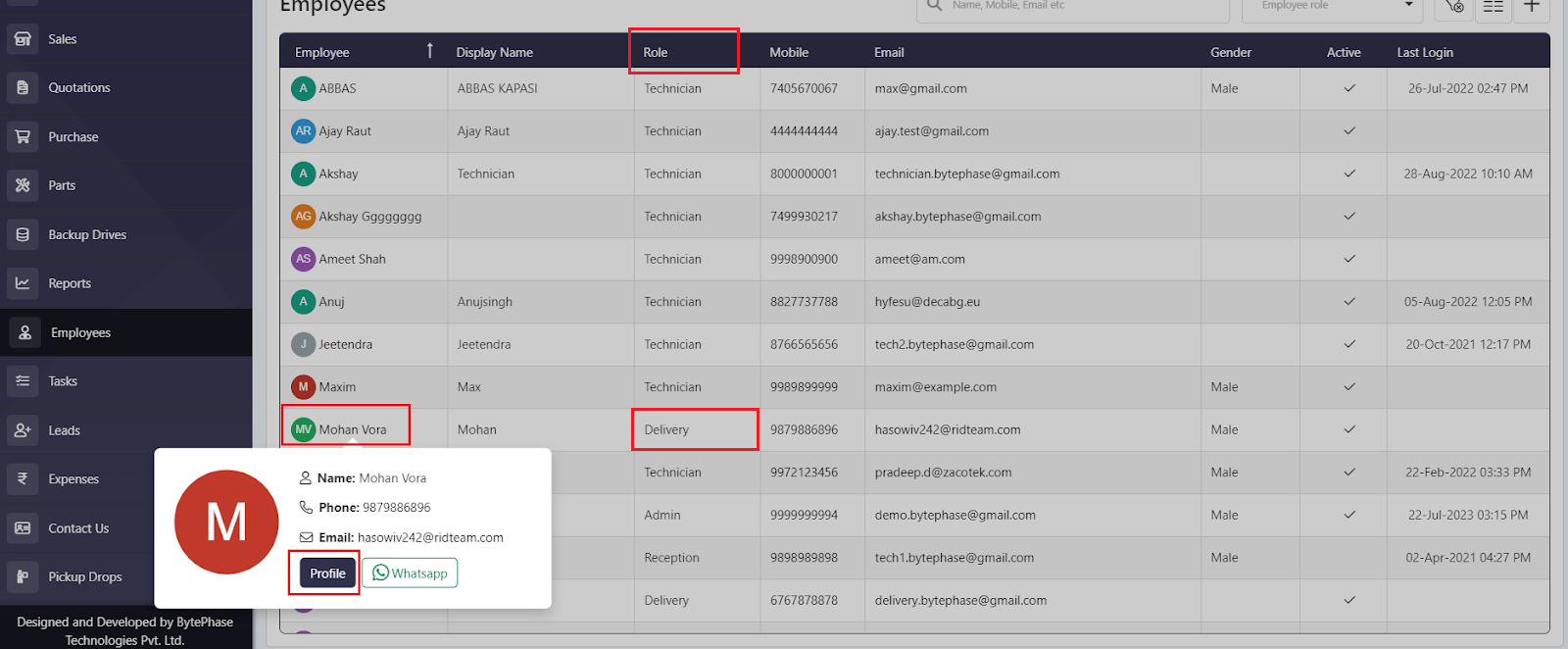 The following window will open once you click on the profile, then click on the Permissions tab
When you click on Permission, you will see a list of various attributes for which you can assign permissions. Using these attributes, you can customize an employee's privileges according to their roles and responsibilities within the BytePhase system.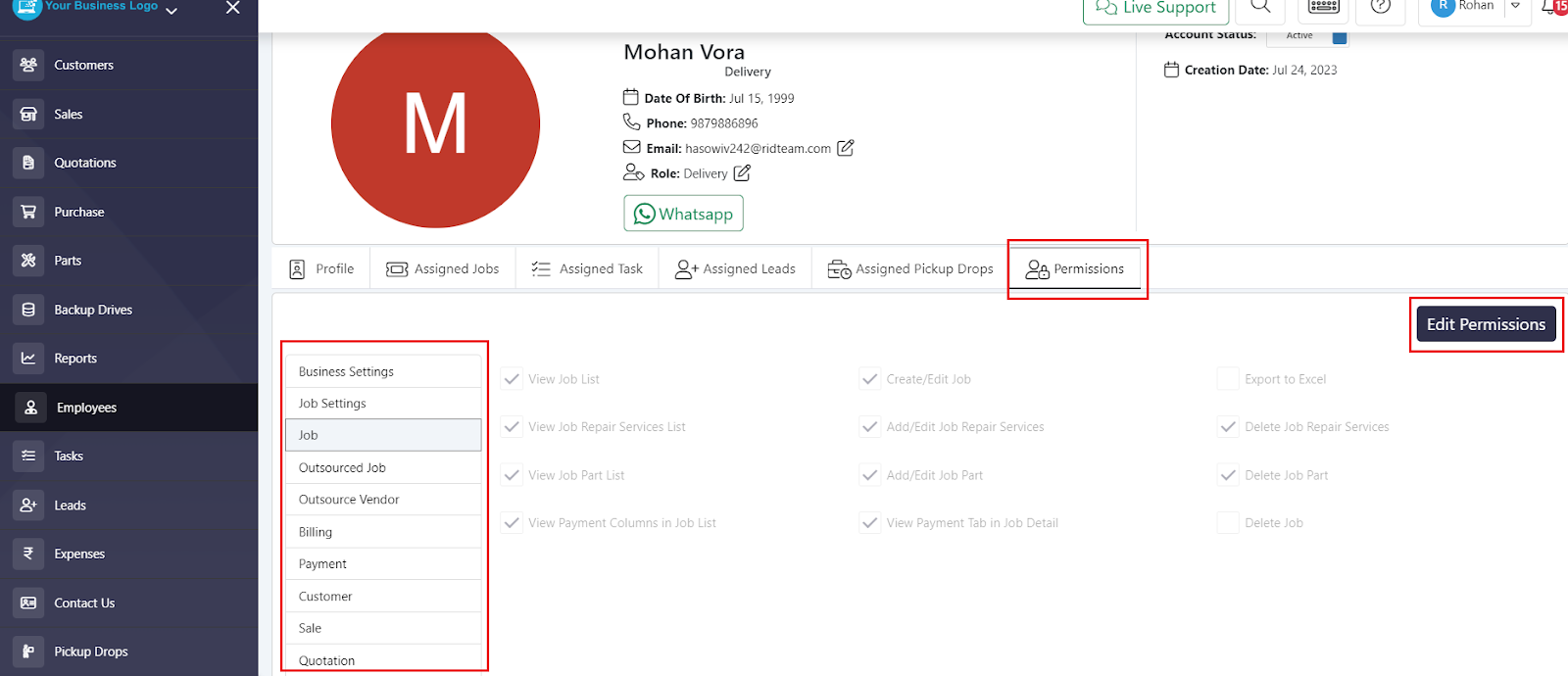 Click on any one attribute, such as Job, Customer, Quotation, Sales, etc, and then click on Edit Permissions
As you can see in the following image, View Job list, Export to Excel, View Payment, and Delete Jobs Permissions are deselected. This configuration restricts their access to these specific functions within BytePhase.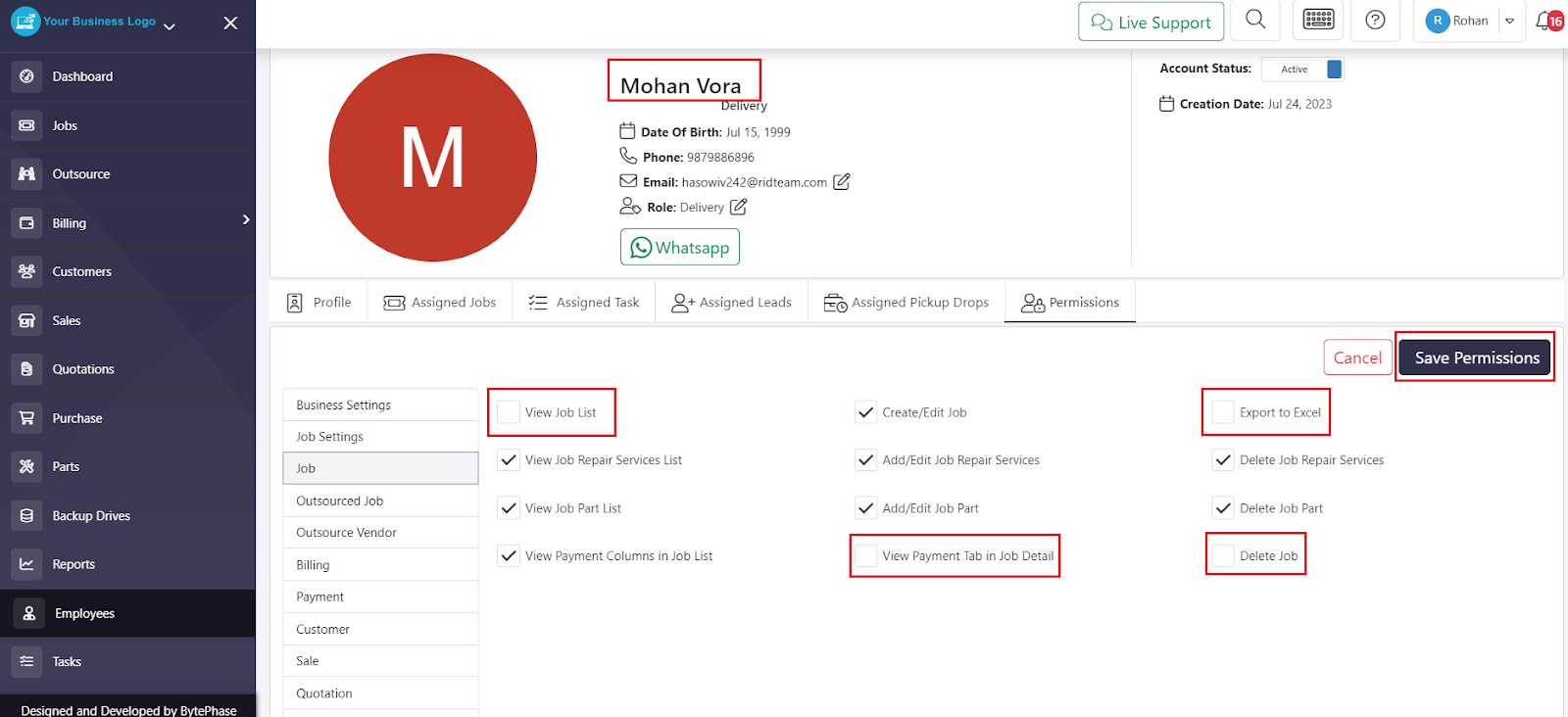 Employee permissions can be deselected if you want to restrict them.

Then click on

Save

Permissions

The following image shows how these permissions will appear on the employee account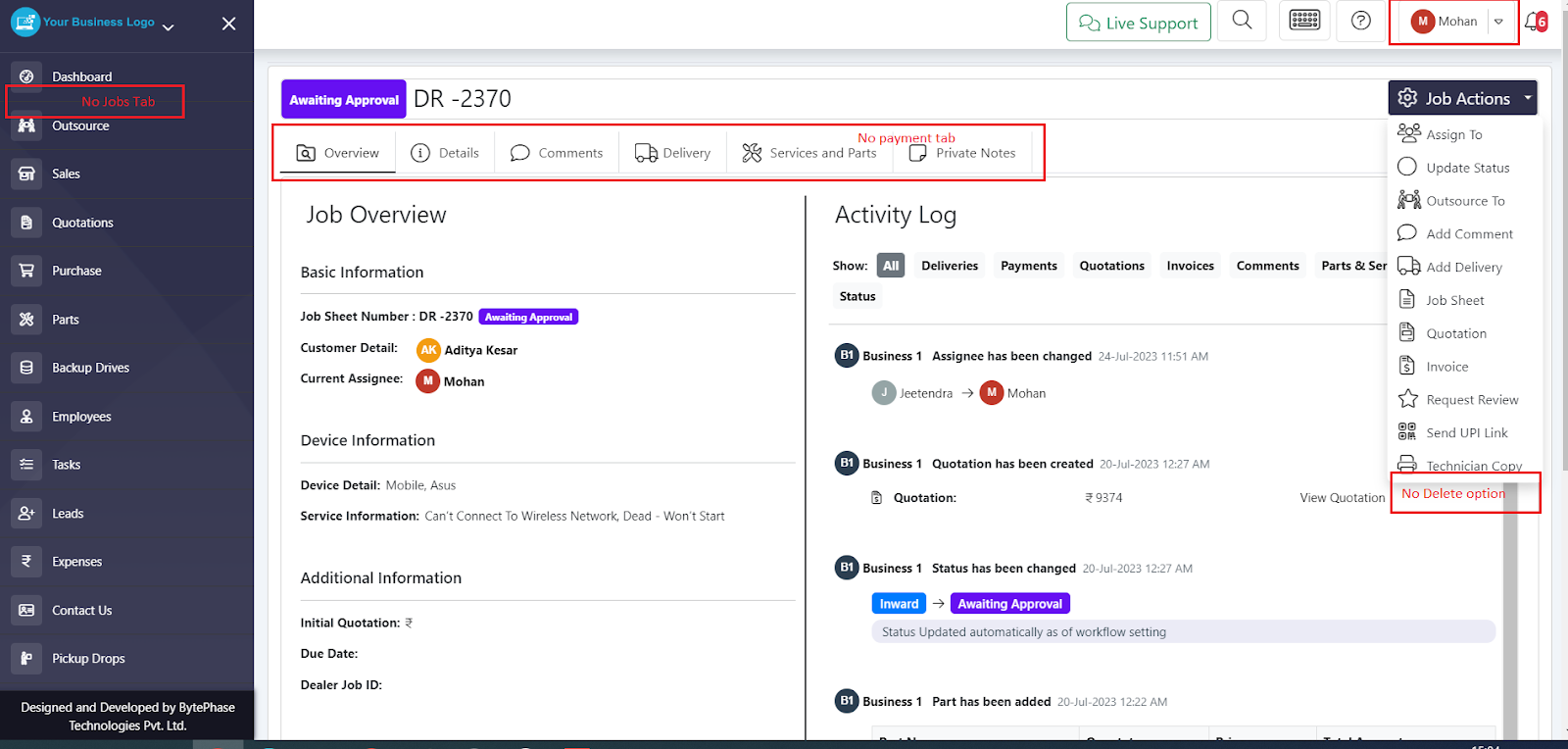 Whatever

Permissions Deselected

for that particular employee is working accordingly
By customizing these permissions, you can align employee access levels with their specific roles and responsibilities while safeguarding the overall security and integrity of your BytePhase account.
Bytephase Account provides role-based access control to effectively manage users and protect data. This feature enables organizations to strike a balance between allowing access to sensitive information and protecting it, creating a robust and secure platform for business operations.
It's done! 🎉