What is the BytePhase Pickup/Drops process?
Follow these steps to use BytePhase's Pickup/Drops feature smoothly.
When you log in to the BytePhase CRM Portal, you will see the Pickup/Drops option on the sidebar and you can also use Alt+P

to open the Pickup Drop listing page.

There is a listing page where you can view your pick-up/drop-off history that you can edit or delete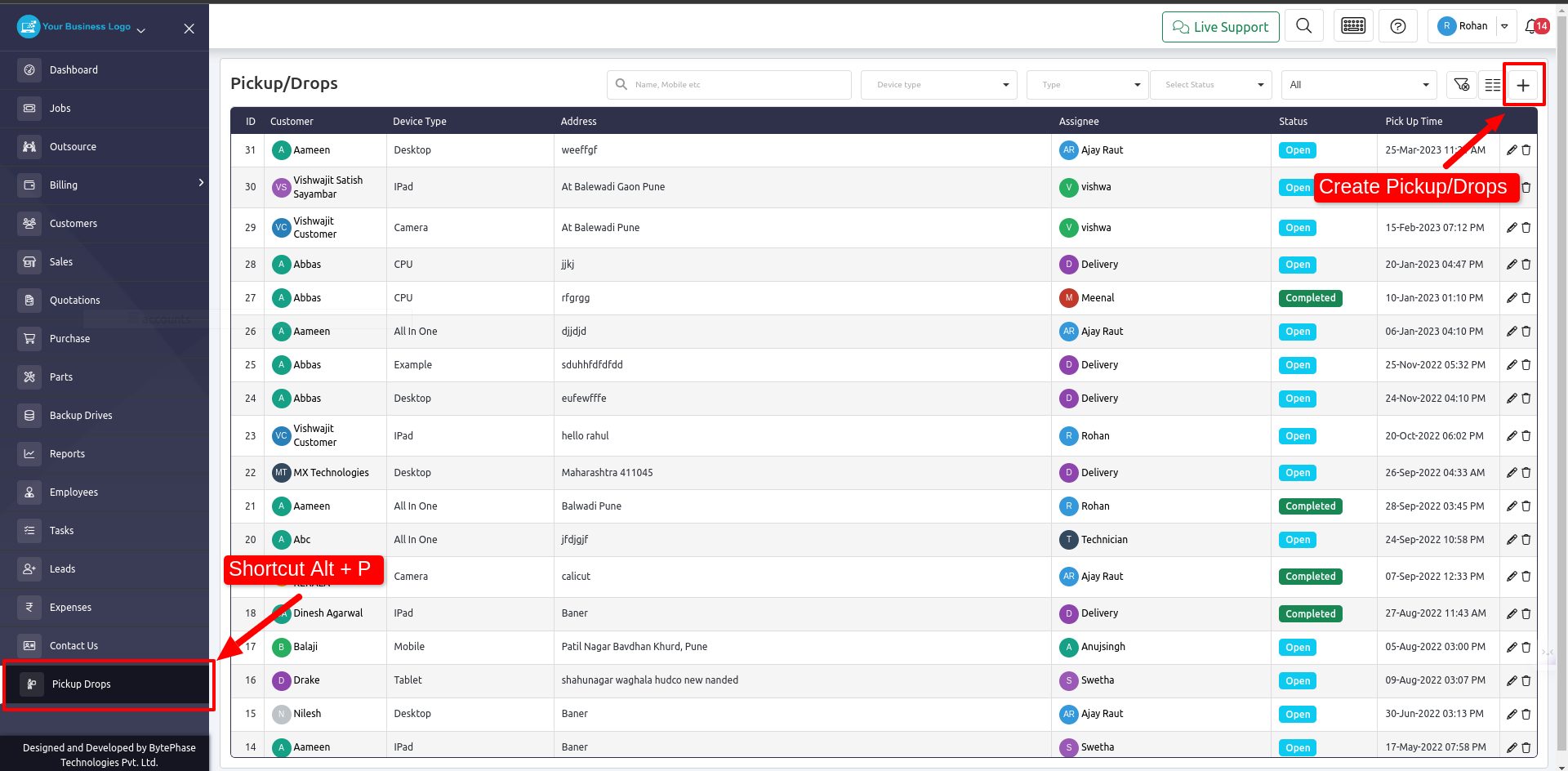 Once we click Add New Pickup/Drop, we will see one form on a popup

Fill out the form first by selecting Pickup or Drop and then the details below 
Pickups and drops can be assigned to your employees, and then you can send alerts to your customers as well as your assigned employees

Once the alert is sent, both the employee and the customer can track the pickup or delivery 

In addition, we have the power to edit and change anything you want, along with the assignee

You can filter specific entries on the listing page by using multiple filters 
You're done!
Managing Pickups/Drops in Bytephase is so simple and efficient. Enjoy organizing and tracking shipments effortlessly with this intuitive platform.
Need help? The Bytephase support team is there for you. Congrats on mastering Pickup/Drop management with Bytephase! 🚚📦😃