How Can I Export Repair Tickets To Excel Format?
Step-by-Step Process to know how to export Repair tickets to Excel format
In this blog, we'll guide you through the process of exporting repair tickets to Excel.
Login to the BytePhase portal
Go to the job list to export your repair tickets

Click on Export to Excel icon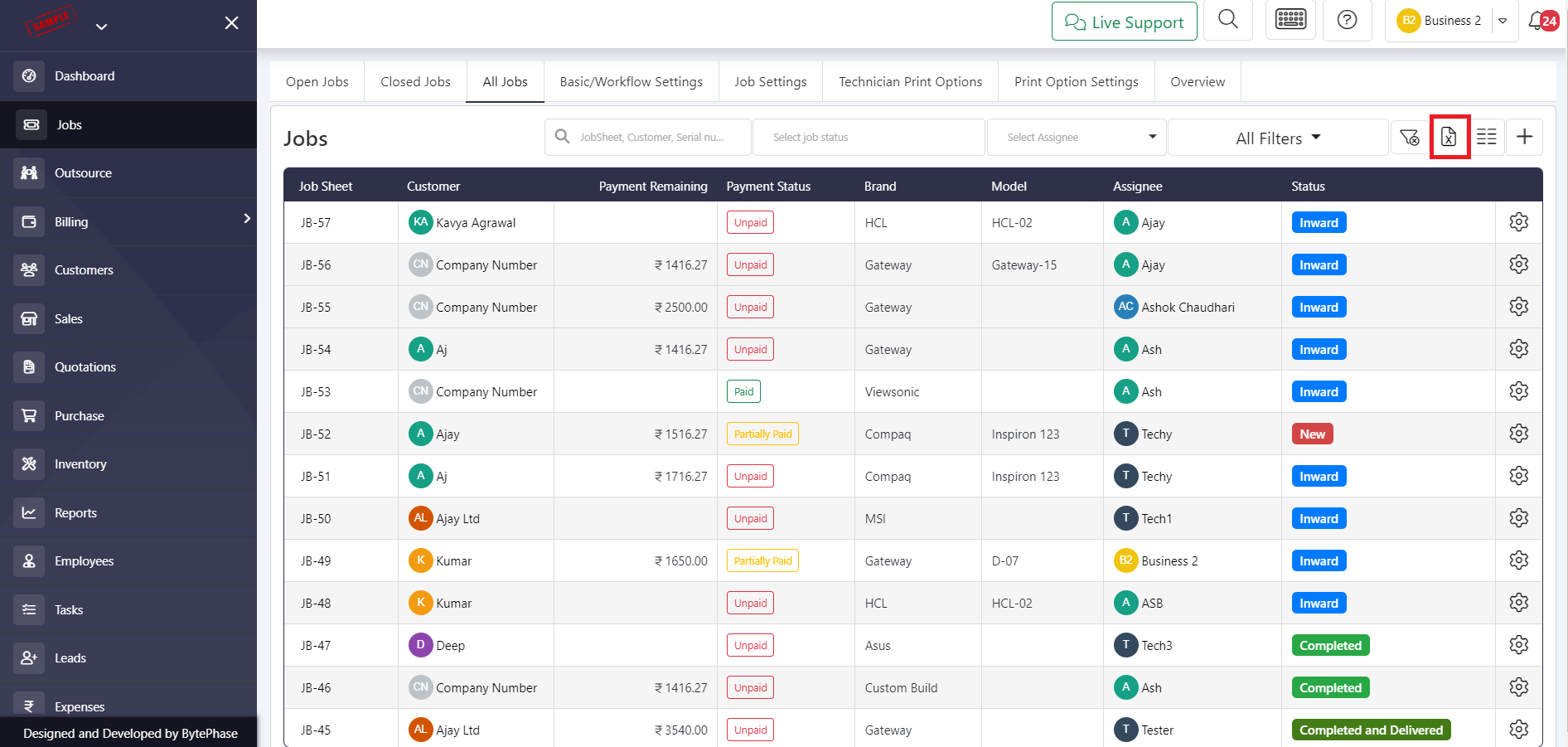 Exporting Repair Tickets
After clicking the export icon, you will see several options for exporting your repair tickets.
Choose the fields you want to export and select either Normal export or GST compatible export.
After clicking your selection, an Excel spreadsheet will be downloaded to your system.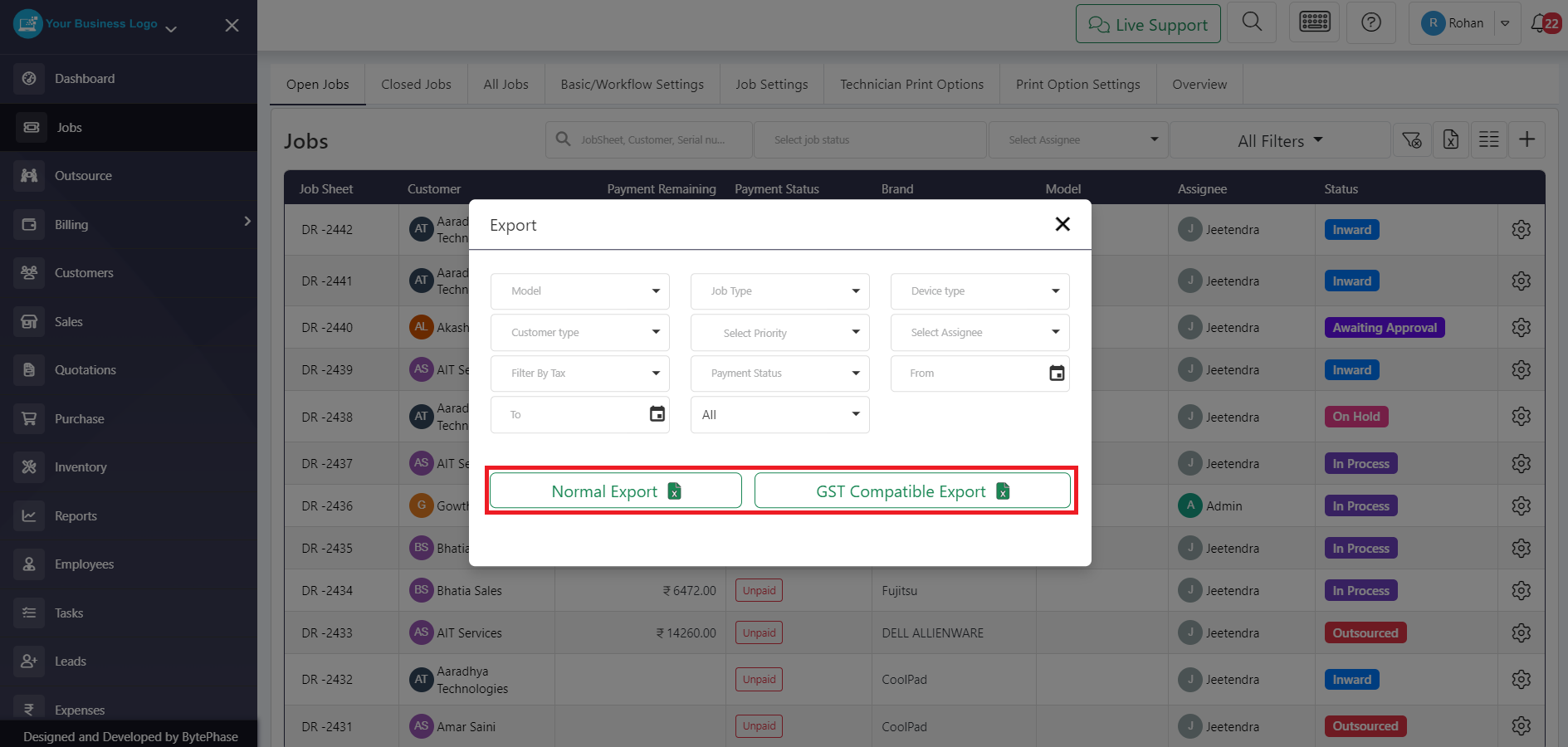 Fantastic job!
By following the steps outlined, you have successfully acquired the skill of exporting repair tickets to Excel. This newfound proficiency not only enhances your capabilities but also streamlines your ticket management process, bringing a heightened level of efficiency to your workflow. Well done on achieving this valuable skill set!
Video Tutorial
Exporting your repair tickets to Excel is a great way to analyze your data, generate reports, and improve your performance. Watch our video tutorial to learn how to export your repair tickets to Excel in just a few simple steps.
Mastering the step-by-step process of exporting repair tickets to Excel in Bytephase opens up a world of efficiency and organization for your workflow. With this streamlined approach, you can easily manage and analyze your repair tickets, saving time and enhancing your overall productivity. Take control of your data and empower your repair ticket management with Bytephase – it's a game-changer for seamless operations.