How Self-check-in Works in BytePhase?
Self-check-in in BytePhase CRM: Easy, user-friendly, and efficient check-in process which Enhances customer service and reduces wait times. Simplify operations and enhance customer experience. 👥📝
Step-by-Step Process
How to get  self-check-In Link 
BytePhase will send you a link to the self-check-in form after you sign up.

You will also find that link on your login page, as shown below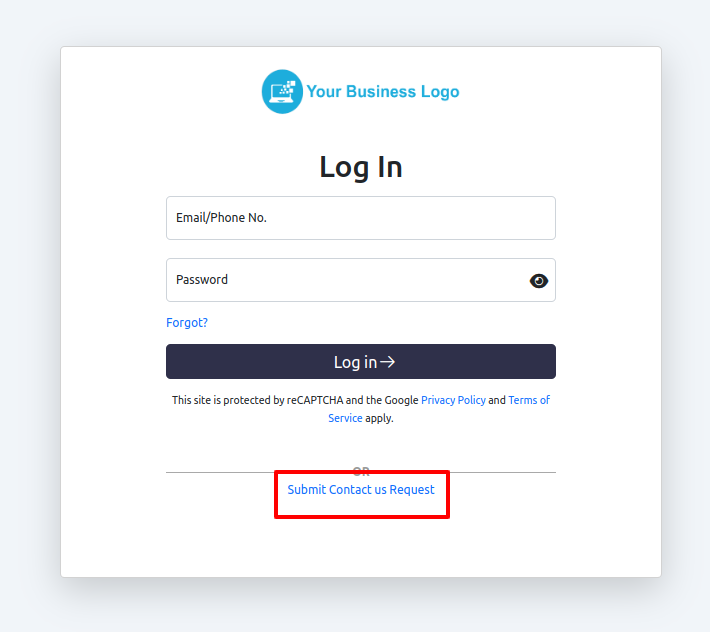 Clicking on that button will bring up a form

This link can be used by customers to submit or generate tickets on their own 

You can also add this link to your website or any portal so your customers can easily access it 

The customer will receive this form

If a customer fills out this form, their request will be automatically added to BytePhase CRM
So let's see where you actually get this customer ticket or information
Login to your BytePhase CRM portal you will see the

ContactUs

tab on the sidebar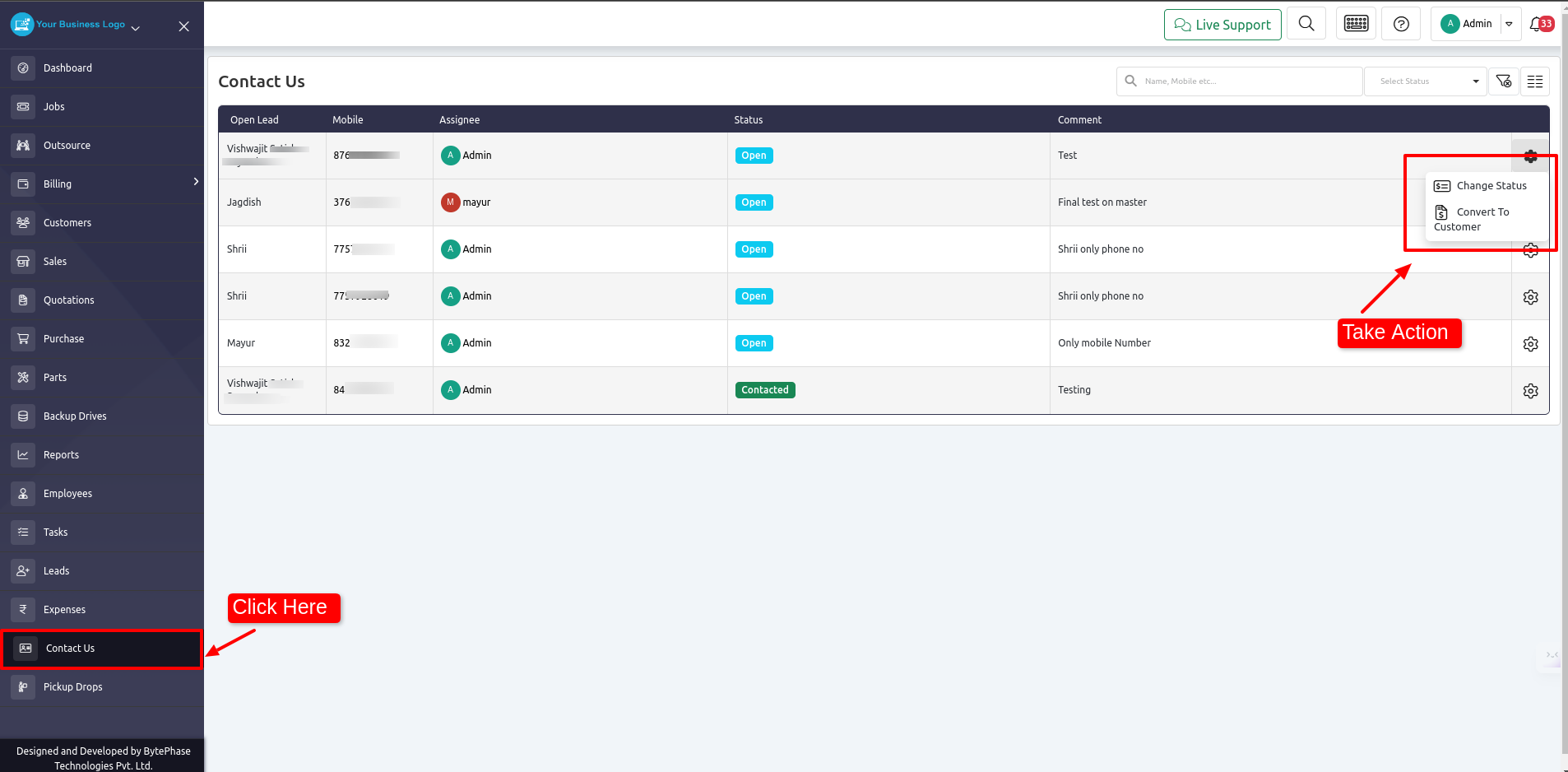 All customer requests/tickets submitted through open links or by self-check-in are displayed here 

In response to that Request, you can take the following actions:

Change Status

Convert To Customer 

By default, all requests have an open status, which you can change at your convenience

Once you click on the Convert To Customer button, then move forward 

When the customer is already present in your data then it just shows a popup like the customer is already present and creates a job like the one shown below

 If the customer is new, it will ask you to create a new one in your customer data and redirect you to the create job page.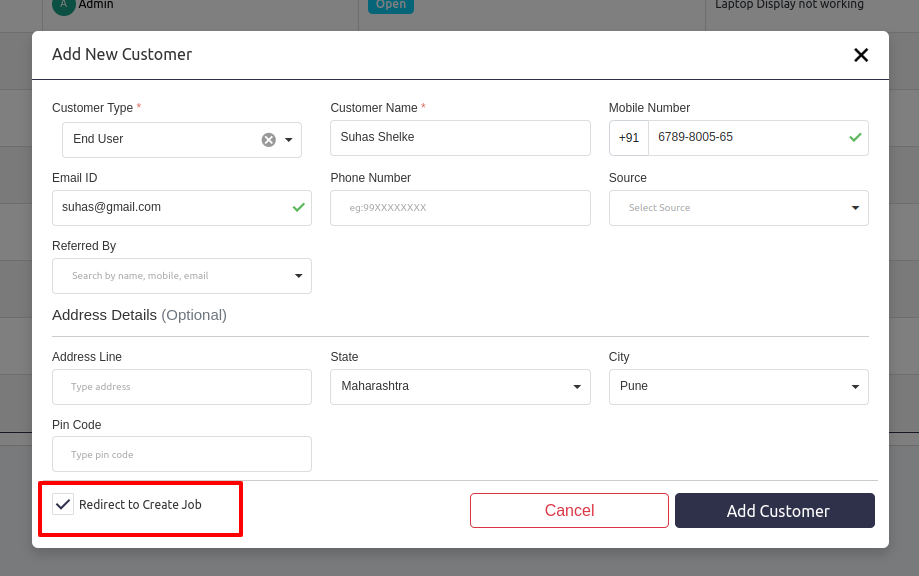 Then by default, the details from the request will be filled in that job, and you can add the remaining details or take further action, such as calling or emailing them.

By adding their data to your portal, the customer can create his own account and track the progress of his job.
Here we are Done! 🏢👥🎉
 Self-check-in in BytePhase CRM: Streamlined, user-friendly, and efficient. Enhance customer service and reduce wait times. 
Explore more features and contact support if needed.