6 Common Repair Mistakes Computer Repair Centre Owners Make And their Solutions.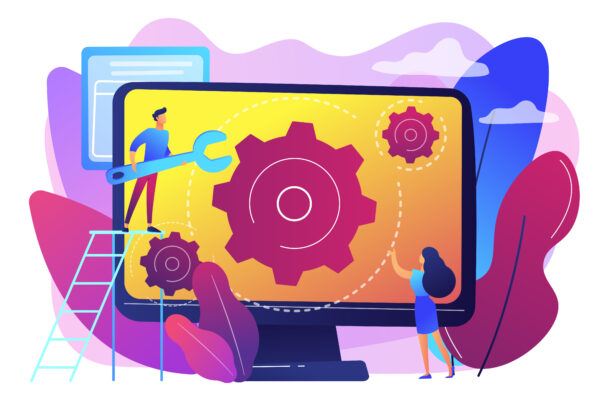 Introduction
Computer Repair centre play a crucial role in today's technology-driven world. As more individuals and businesses rely on computers for various tasks, the demand for repair services continues to rise. However, even experienced store owners can fall victim to certain mistakes that can impact their reputation, customer satisfaction, and ultimately, their business success. In this blog, we will explore seven common repair mistakes that computer repair store owners often make and offer insights into how to avoid them.
Ignoring Customer Communication in computer Repair centre
Miscommunication between the technician and the customer can lead to misunderstandings and dissatisfaction. When customers feel unheard or misunderstood, they may end up dissatisfied with the repair outcome, even if the issue was resolved correctly.Another common mistake is not communicating effectively with customers.It is important to keep customers informed at every stage of the repair process, and to be as transparent as possible about what is happening.
Solution: Establish a clear communication channel with customers. Encourage technicians to actively listen to customer descriptions of the problem and provide explanations in simple, non-technical terms. Regularly update customers about the repair progress and involve them in decision-making when necessary.you can use Bytephase Repair Shop Software as a solution.
Underestimating Data Security
Data security and privacy are paramount in today's digital age. Repairing a computer sometimes involves accessing sensitive information, and mishandling this data can lead to breaches or loss of trust.
Solution: Implement strict data security protocols. Train technicians on proper data handling and disposal. Use encryption and secure tools when transferring or storing customer data. Obtain explicit customer consent before accessing their data and inform them of the security measures in place.
Not using quality parts & Warranty on repairs
Using low-quality parts is another mistake that can damage your reputation and lead to repeat repairs. It is important to use quality parts that are compatible with your customers' devices. This will help to ensure that the repairs are done correctly and that the devices will last.Not providing a warranty on repairs is a sure way to lose customers. A warranty shows that you are confident in your work and that you are willing to stand behind your repairs. It is important to offer a warranty that is fair and that covers the cost of any repairs that are needed within a certain period of time.
Solution: Always prioritize genuine and high-quality replacement parts. Establish partnerships with reputable suppliers to ensure the authenticity and durability of the components you use.providing a warranty on repairs is a sure way to gain customers trust.
Inadequate Repair Documentation
Failing to document repairs thoroughly can lead to confusion, repeat repairs, and disputes with customers who claim their devices weren't fixed correctly. If a repair is not documented properly, it can be difficult to track the time and materials that were used. This can lead to inaccurate billing, which can further frustrate customers.
Solution: Implement a comprehensive documentation system. Record all diagnostic findings, repairs performed, parts replaced, and any relevant notes. This documentation can serve as a reference for future repairs and customer inquiries. As a solution you can try Bytephase repair software demo trial,  its a best and cheap repair software.
Poor Customer Service
Bad customer service can drive customers away, even if the technical repairs are flawless. Unfriendly staff, delayed responses, and lack of empathy can tarnish your store's reputation.Another common mistake is not communicating effectively with customers. This can include not keeping customers updated on the status of their repairs, not providing clear explanations of the repairs that are being performed, and not being responsive to customer inquiries.
Solution: Prioritize exceptional customer service. Train your staff in customer interaction skills, active listening, and conflict resolution. Foster a customer-centric culture within your store.
Not having a clear pricing structure
One of the most common mistakes that computer Repair centre owners make is not having a clear pricing structure. This can lead to confusion and frustration for customers, and it can also make it difficult to estimate repair costs. It is important to have a pricing structure that is fair and transparent, and that takes into account the cost of parts, labor, and overhead.
Solution: Establish a Transparent Pricing Structure.Create a clear and comprehensive pricing structure that outlines costs for different types of repairs, including labor and replacement parts. Ensure transparency by explaining the basis for pricing and any potential additional charges. Display the pricing prominently in-store and on your website to help customers make informed decisions. Regularly review and update your pricing to reflect market trends and maintain competitiveness.
Here are some additional tips for computer repair centre
Get certified in the repairs that you offer. This will show customers that you are qualified to do the work.
Stay up-to-date on the latest technology. This will help you to diagnose and repair devices quickly and efficiently.
Provide excellent customer service. This is essential for building a loyal customer base.
Invest in a good repair management system. This will help you to keep track of your inventory, appointments, and repairs.
By following these tips, you can start your computer repair business off on the right foot and avoid making common mistakes.
Conclusion
In conclusion, avoiding these six common repair mistakes can significantly elevate the quality of services provided by computer Repair centre owners. By embracing systematic diagnostic processes, transparent communication, data security measures, preventive maintenance, exceptional customer service, thorough documentation, and the use of high-quality parts, repair store owners can enhance customer satisfaction, build trust, and establish a Best reputation in the industry.
BytePhase: The All-In-One Repair Shop Management Software to Improve Efficiency and Productivity in 2023.
BytePhase is a powerful, all-in-one repair shop management software that helps businesses improve their efficiency and productivity in 2023. With BytePhase, you can track your inventory, manage your orders, communicate with customers, and manage your repair business smoothly.