How to Configure Your Business Email with BytePhase?
Step-by-Step Process
Login to the
BytePhase
portal then click on a
business logo 
Then Click on 

Business Settings ->Email Settings

You will see one form as shown below where we have a video and steps to fill that form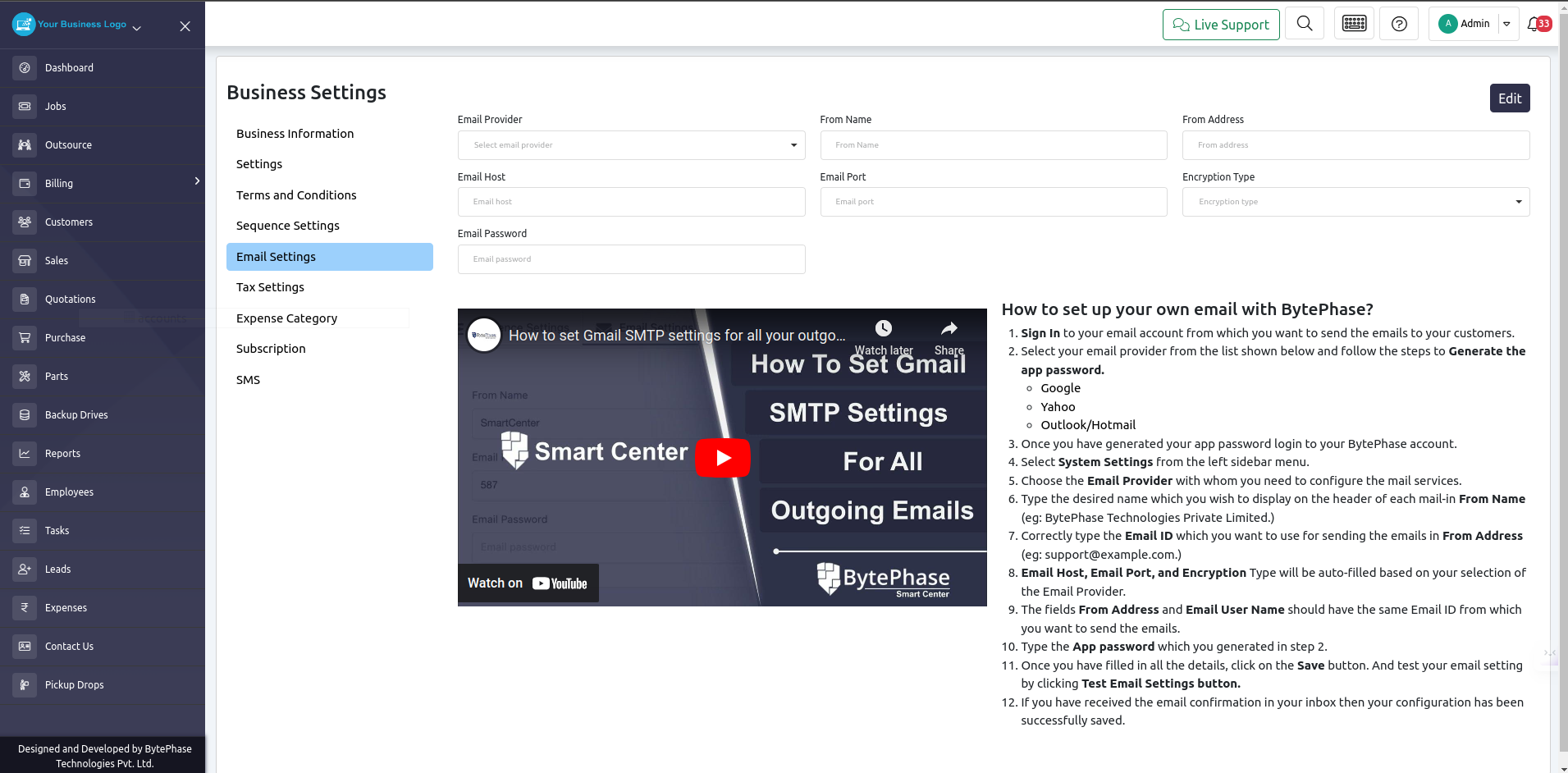 Here are the steps to follow
Sign In to your email account from which you want to send the emails to your customers.

Select your email provider from the list shown below and follow the steps to Generate the app password.

Choose the Email Provider with whom you need to configure the mail services.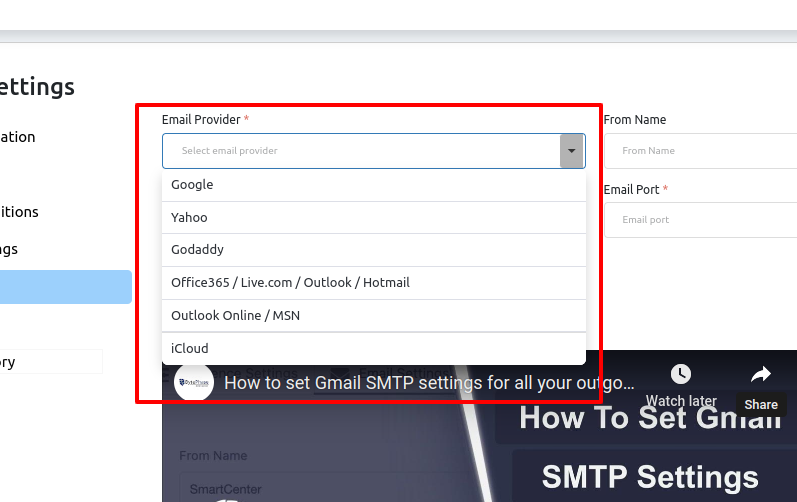 Type the desired name which you wish to display on the header of each mail-in From Name (eg: BytePhase Technologies Private Limited.)

Correctly type the Email ID which you want to use for sending the emails in From Address (eg: support@example.com.)

Email Host, Email Port, and Encryption Type will be auto-filled based on your selection of the Email Provider.

The fields From Address and Email User Name should have the same Email ID from which you want to send the emails.

Type the App password which you generated in step 2.

Once you have filled in all the details, click on the Save button. And test your email setting by clicking

the Test Email Settings button.

If you have received the email confirmation in your inbox then your configuration has been successfully saved.
Congratulations, you've successfully configured your Email with bytePhase! 🎉
 If you have followed all the steps correctly, your Email should now be up and running smoothly on the bytePhase platform.
 Feel free to explore the various features and capabilities it offers to enhance your email experience. If you encounter any issues or have further questions, don't hesitate to reach out for assistance. 
Happy emailing! 📧