What is Client Login in BytePhase?
Client Login Feature:

With our BytePhase repair shop management software, your customers gain the convenience of having their own accounts. By logging in, they can easily track all their jobs, make pickup requests, and access various other features to enhance their experience.
A customer can be created by your employee or admin by clicking on the customer tab on the sidebar.

Customers->Click on Plus [ + ]  button
The form below will appear when you click on the Plus button
Fill in the customer's information and choose a notification channel to send an activation link to create his account
When you click the create button, your customer is created, and you will receive an activation link through email as shown in the image above 
You will then be redirected to this profile
Here, you can manage everything related to customers, including jobs, sales, payments, pick-ups, etc.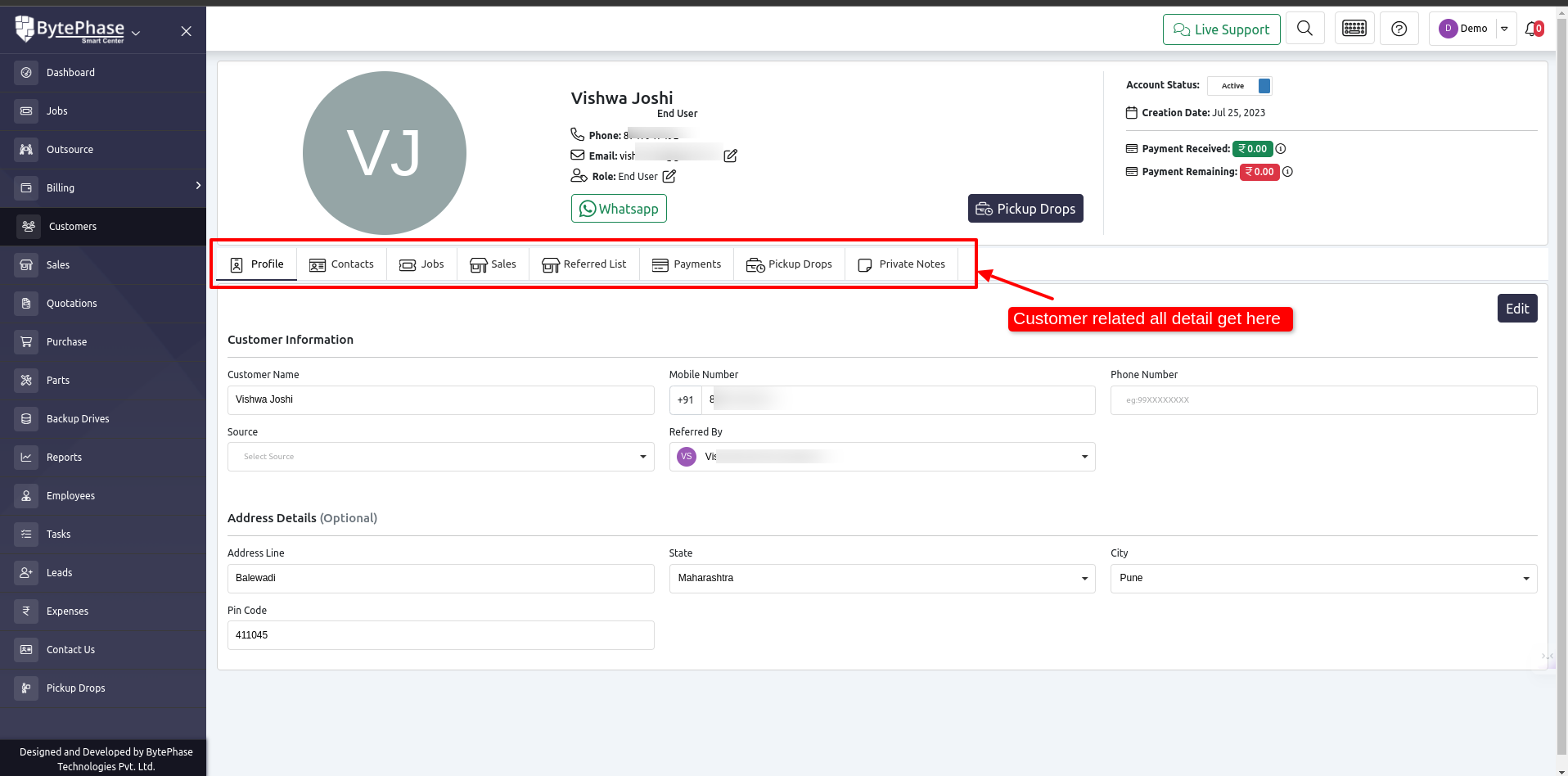 And your customer and receive activation like below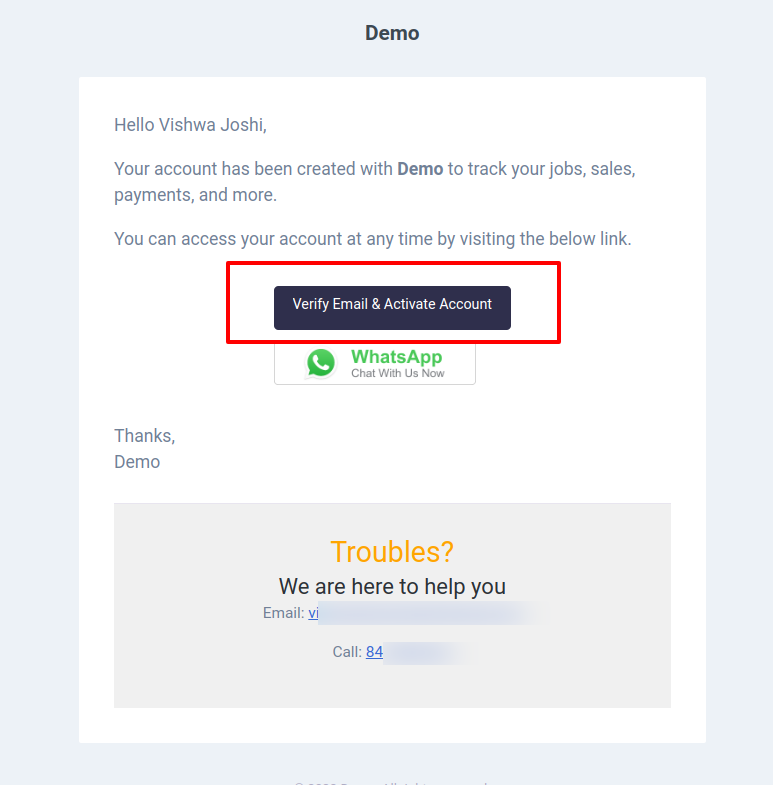 Customers can open their own accounts through this link 

This is what the customer sees when he opens his account in CRM
There will be a list of all his jobs, quotations, sales, job-sheets, invoices, and pickups
A customer can add a comment to a job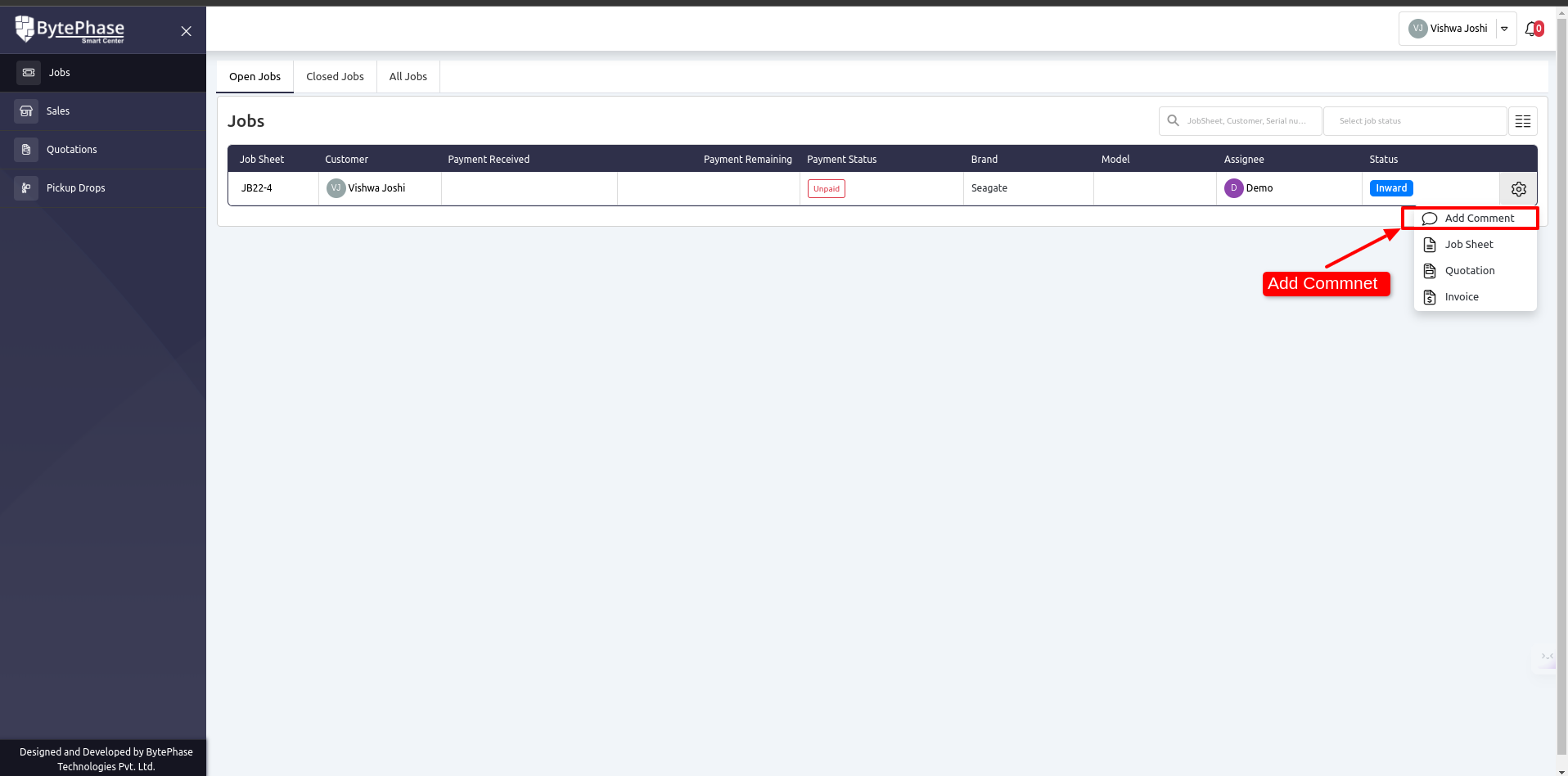 He can also track all job progress 
On that overview page, he can track all progress just by opening Job as shown below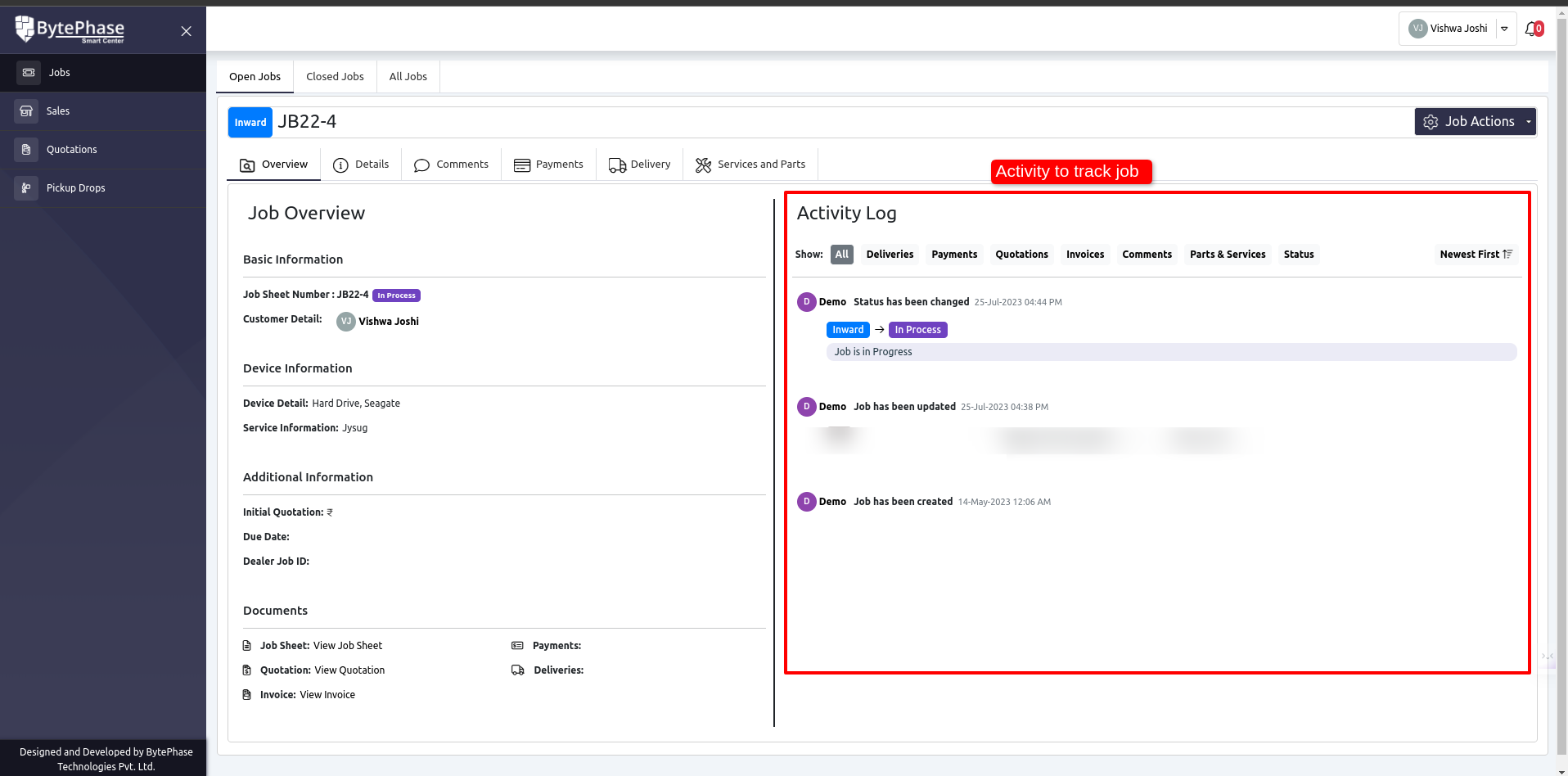 Great job! 💳💼🎉 
You've successfully learned How Client Login Works in the Bytephase CRM.