Exactly what are Print Settings and how do I use them?
Configurable print options allow you to display only the information on the
Quotation
,
Invoice
,
Payment Receipt,
and
Job-Sheet
that matters to your customers.
Total control: Choose which customer or device details to include in your prints
Time-saving: Print options are automatically updated across all prints
Tailored to your brand: Customize prints to reduce print size.
Steps to Configure Print Settings
Login to the
BytePhase
portal then click on a
business logo 
Then Click on 

Business Settings ->Settings

Then click on the

Print Options

tab
You can now select the options from there that you want to appear on all printed documents

Changing these settings at runtime is possible from any document page 

Let's take a look at the job sheet 

jobs->Action Button->Job Sheet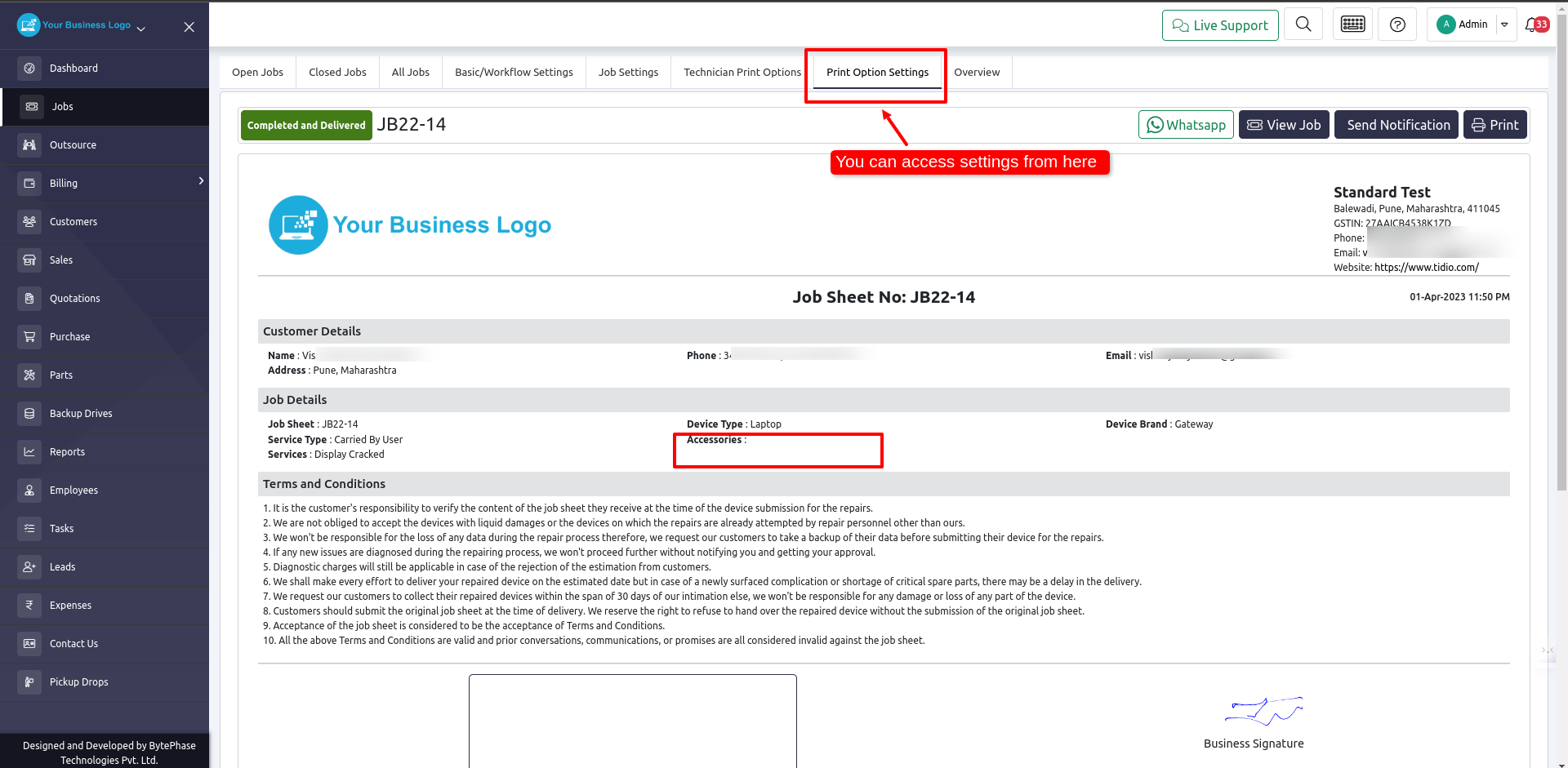 I have marked the print options settings option on the Job-Sheet page, so you can change them at runtime, rather than having to go into business settings. 
For example, if you don't have any accessories on this repair job and you want to hide that field as well, simply deselect the accessories option in print settings.
I have deselected that accessories option and now the accessories title will not appear on the job sheet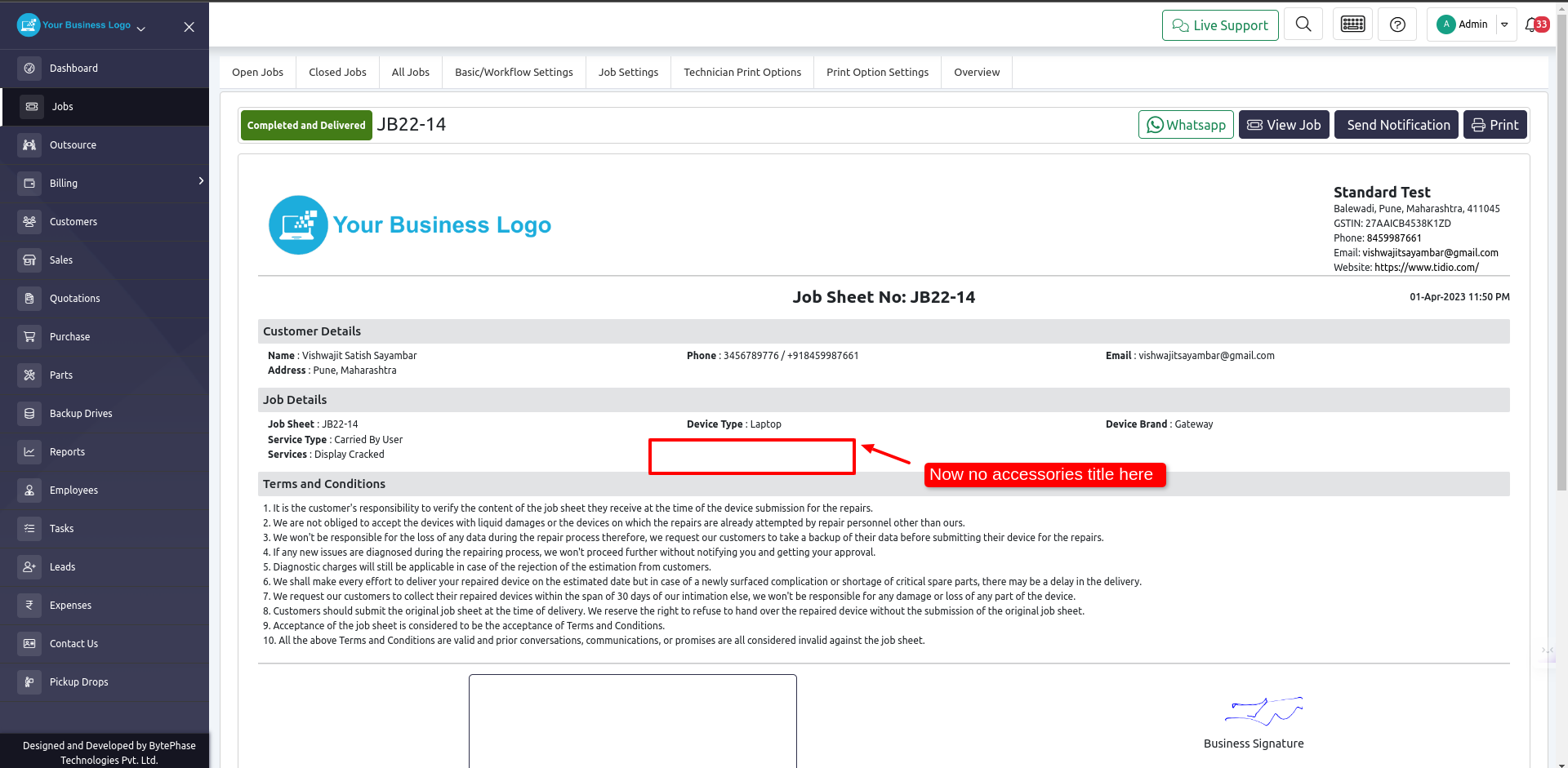 In this way, all prints such as quotations, invoices, etc., can access these print option settings
Great job! 💳💼🎉 
You've successfully learned how to access print options and also how they work in the Bytephase CRM.