How Signature Capture Works in BytePhase?
Step-by-Step Process
Login to the
BytePhase
portal then click on a
business logo 
Then Click on 

Business Settings ->Business information->Signature

You can see we have a Business signature upload option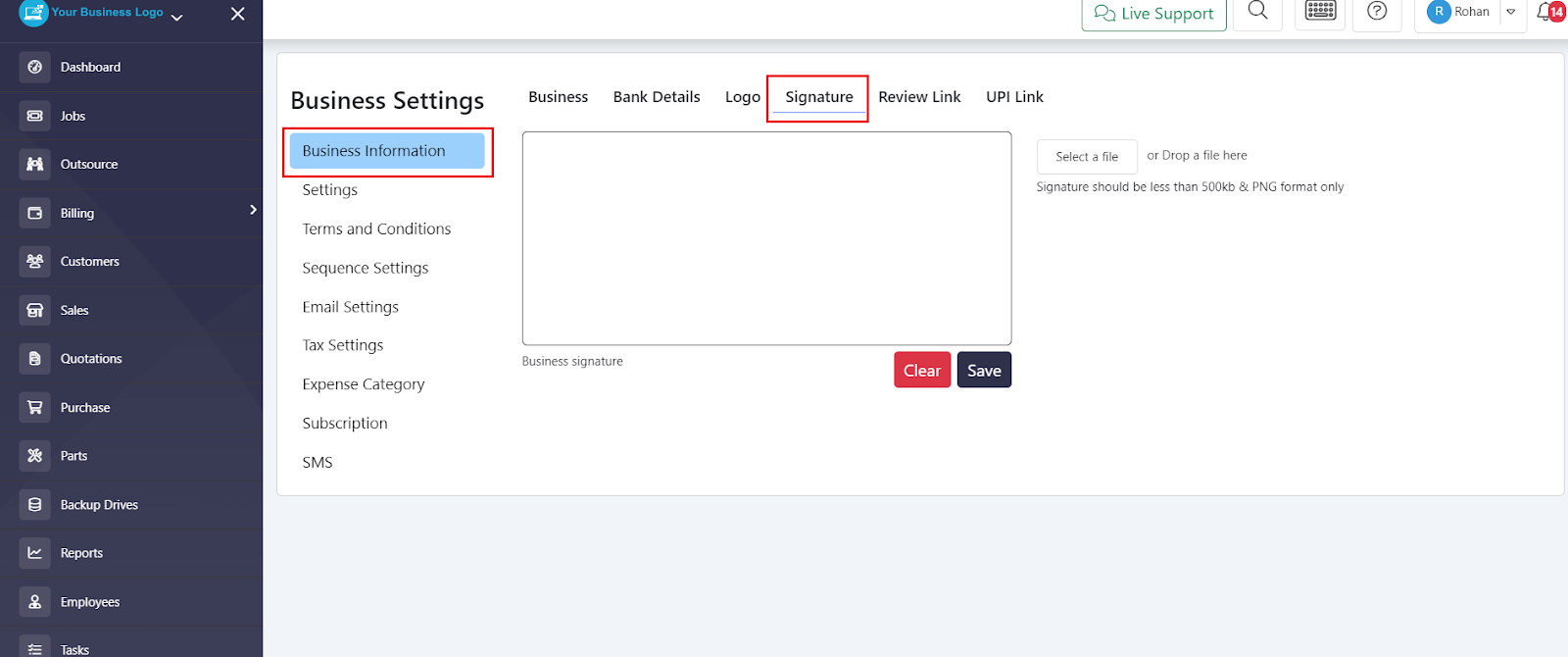 Click on Select file and then choose your signature

Once your signature is uploaded, it will be displayed as follows: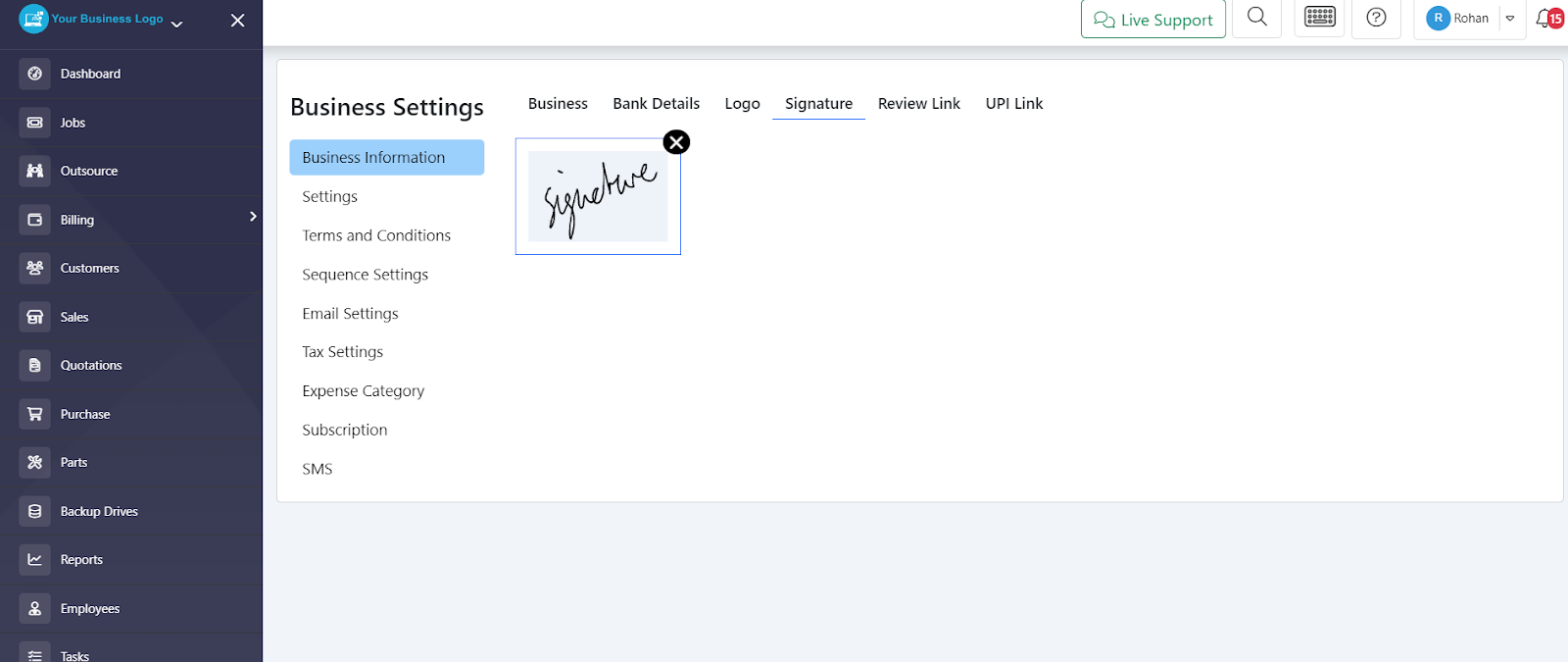 An alternative method to save your Business signature is as follows:

You can write your own signature with the help of a mouse and save it rewrite this
After successfully uploading your signature, it becomes visible on various documents such as Job sheets, Quotations, Invoices, Payment receipts, and more.
And there you have it! 🖋️📄🏢
We've reached the end of the steps to see how to use Signature Capture in BytePhase CRM. With this feature, you can effortlessly capture signatures and streamline document handling.