How to Change Terms and Conditions in BytePhase?
 

Login to the

BytePhase

portal then click on a

business logo 

Then Click on 

Business Settings ->Terms and Conditions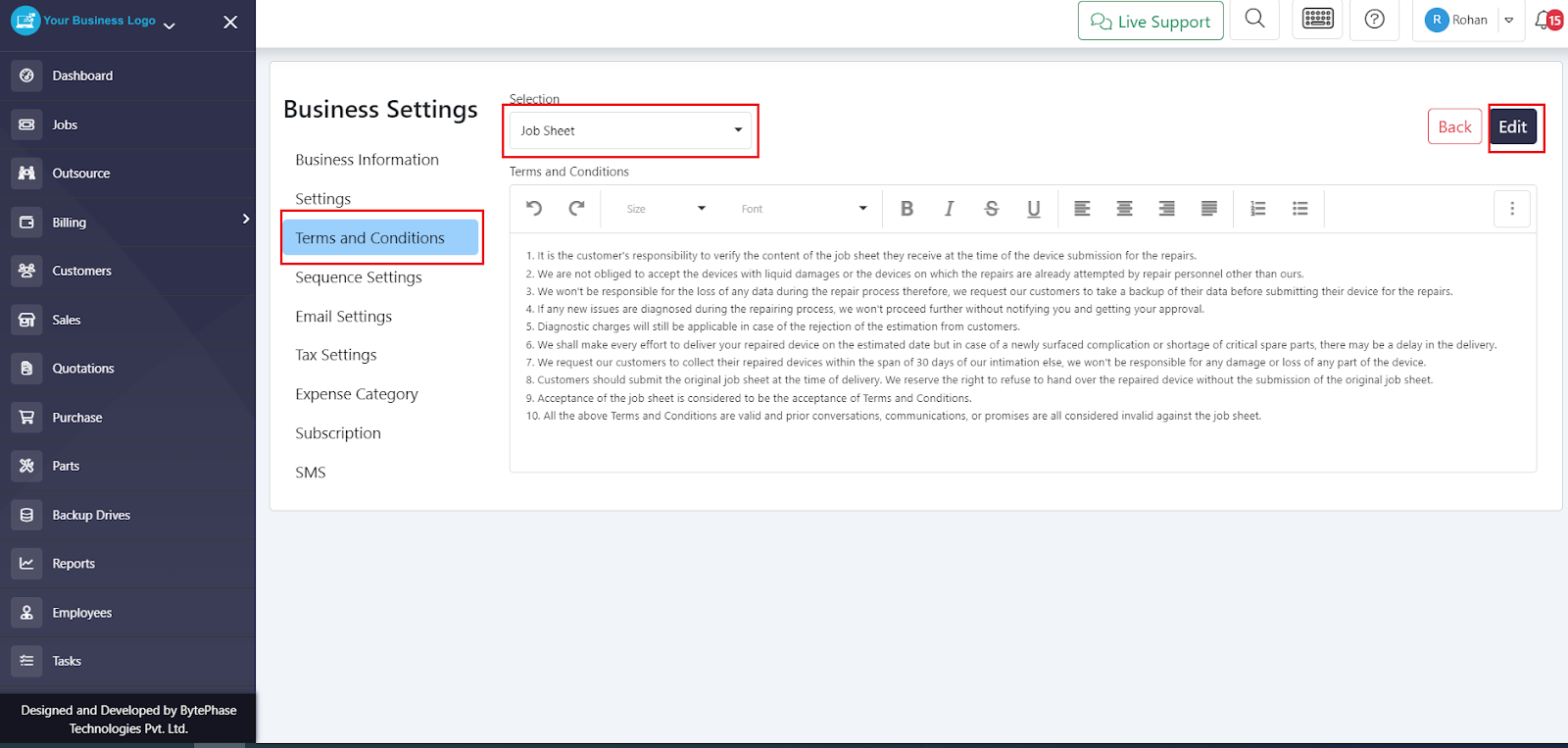 Add the terms and conditions you want by clicking on the edit
You can select different documents and set T&Cs accordingly in the selection field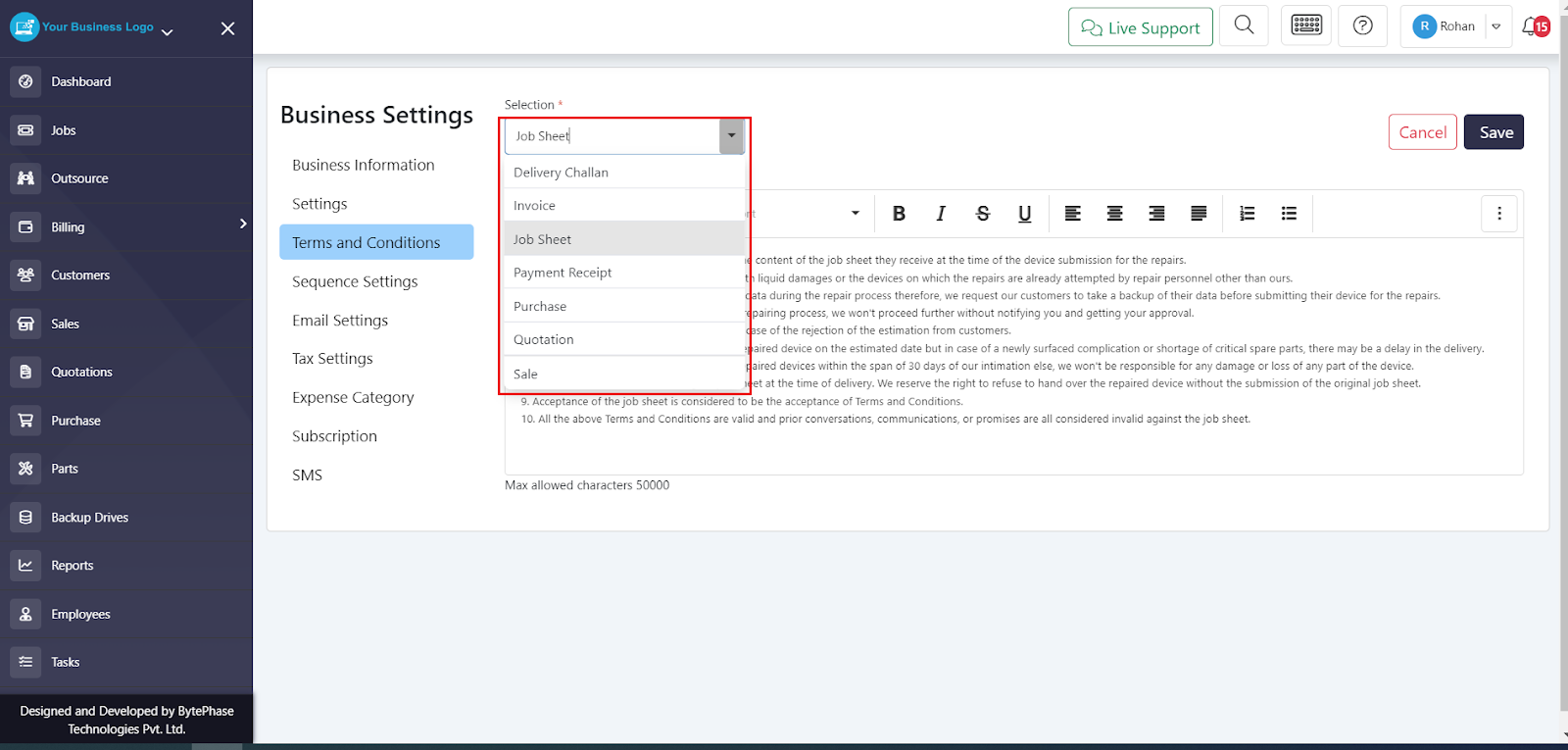 If you click on edit, you will be able to view delivery challans, invoices, job sheets, payment receipts, purchases, quotes, sales, etc.

You can select any one of those and add the terms and conditions to it

The process of updating the Terms and Conditions in your Bytephase account is straightforward. Using an intuitive interface, you can easily edit and customize these essential legal documents.
Great job! 💳💼🎉 
You've successfully learned how to change the Terms and Conditions in the Bytephase CRM.