How to configure and use the UPI links?
Step-by-Step Process to set and send UPI links
Login to the
BytePhase
portal then click on a
business logo 
Then Click on 

Business Settings ->Business Information

Then click on the UPI link tab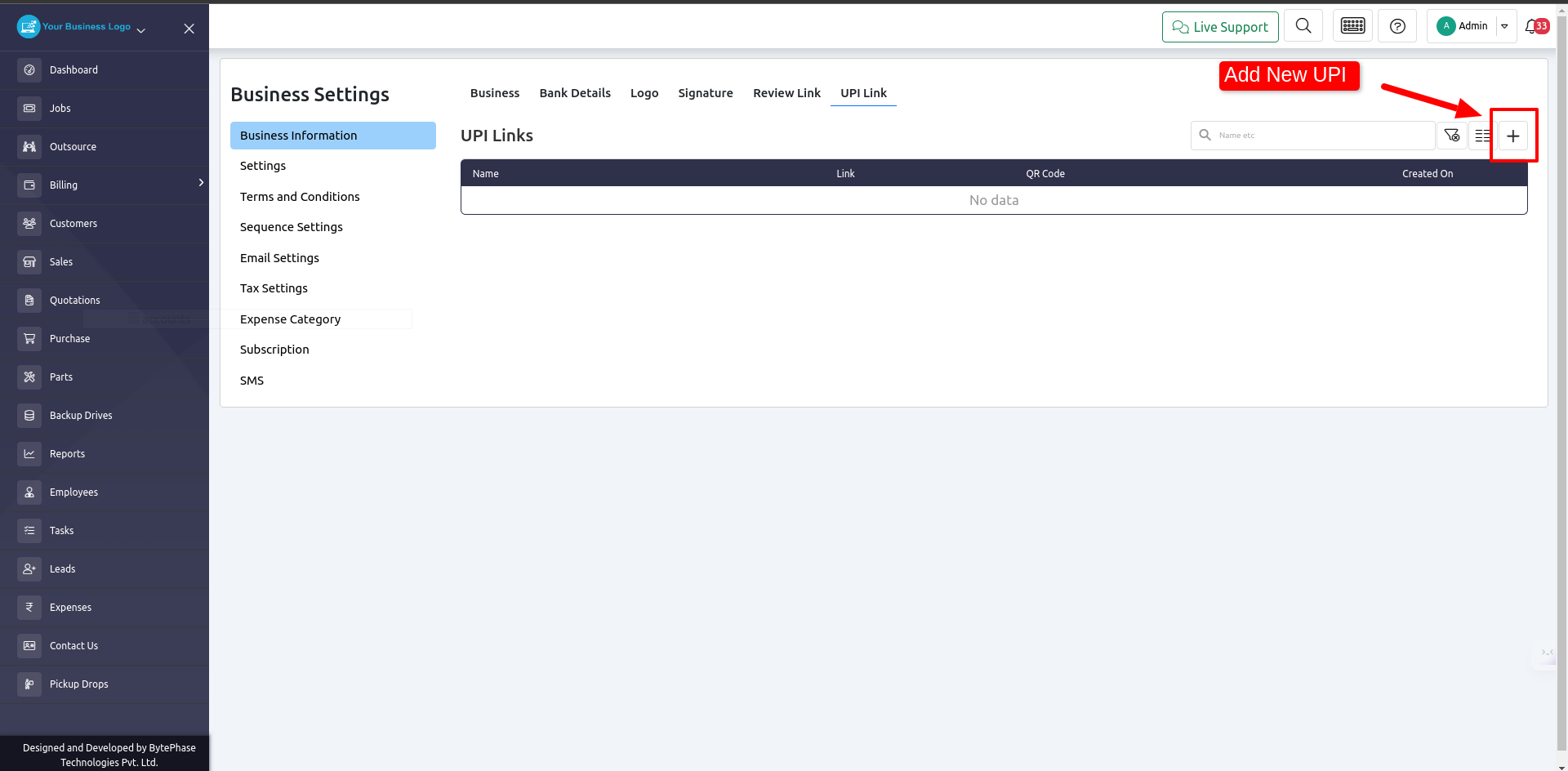 Click on the [+] button to add a new UPI link

Afterward, a popup appears on which you have to enter the bank name or anything to identify the UPI link

Copy your UPI link and paste it.

There will be one select box where you can choose your barcode that is cropped perfectly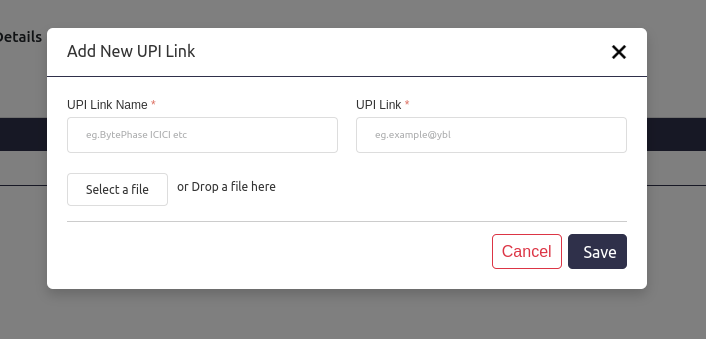 When it's finished, you'll see one row with your barcode and your UPI link

Over there, you have the option of deleting that UPL link 

You have the power od add multiple UPI links there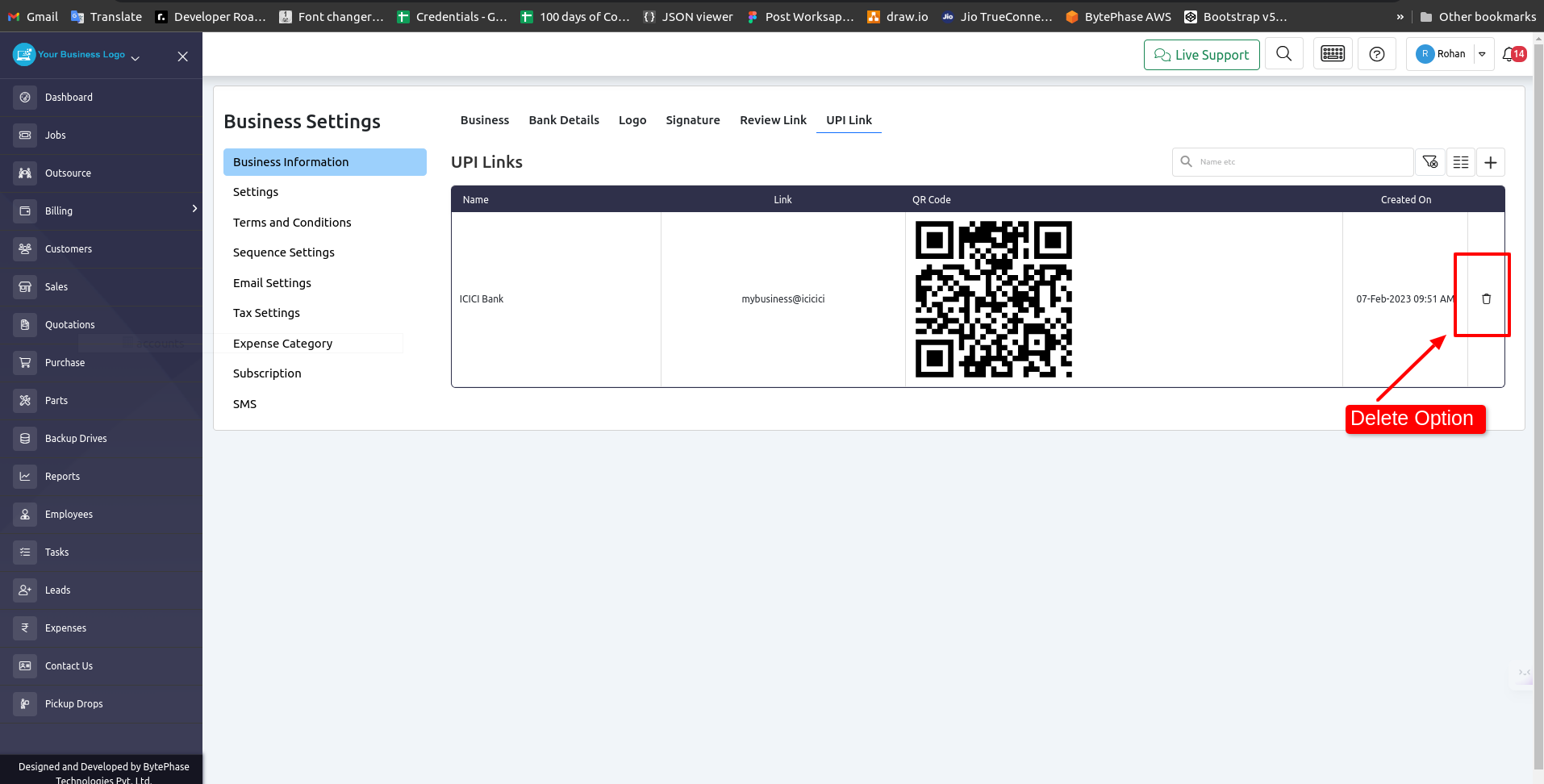 Now you have Configure UPI link perfect
Now Let's See How to use that Link
When you click on the job-action button in your job tab, you will see one option: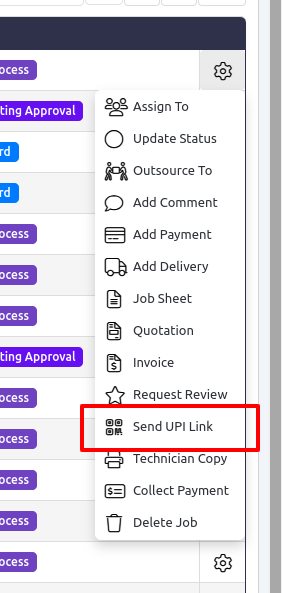 You will see one pop-up when you click on that button 

Select the UPI link from the dropdown on that popup 

Send that link via SMS, email, push notification, and WhatsApp with a comment on it

Cunningly, you have these send UPI links options on both jobs and sales 

We have successfully configured and learned how to use that UPI link
Great job! 💳💼🎉 
You've successfully set up and mastered using the UPI link with Bytephase.
 Now, handling payments and transactions becomes a breeze with its secure and convenient features.
 Explore the various possibilities this integration offers for your business needs.
If you require any assistance, don't hesitate to reach out to the dedicated Bytephase support team. Embrace the efficiency and ease of the UPI link within Bytephase